Garage Door Maintenance
Back To Our Services
Belt Drive Opener Care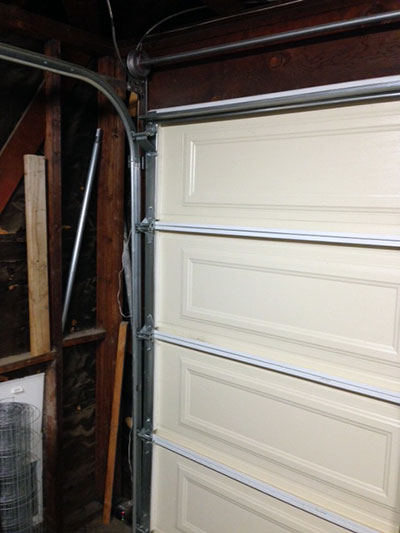 The work always starts with careful check of all hardware parts including the rail and the moving arm. The trolley deserves special attention as it is at a higher risk of breaking. If it's worn or damaged, it should be replaced quickly. It is important to check if the release handle works properly. If it doesn't, it should be fixed. While the belt doesn't need lubrication, the sections where the trolley gets into contact with the rail do. It is best to use lubricant special formulated for openers. The opener's force is best tested with a wood plank or sawhorse which doesn't block the sensors. When closing, the door should just briefly touch the item and reverse. If it hits the object, the force should be reduced.
Lubrication Maintenance
The hardware parts which have to be lubricated include the torsion spring, bearings, steel rollers and hinges. The sections where there is friction between two metal surfaces need lubrication as well. The lift cables need a bit of oiling at the bottom bracket buttons. Before the actual work starts, the parts should be checked for damage and fixed or replaced, if needed. Usually, the rollers are the only ones which need cleaning. A type of mild solvent safe for galvanized steel should do an excellent job. The choice of lubricant depends on what the manufacturer of the door recommends. Spray products based on lithium allow for even application while staying intact in any weather. Once everything is ready, the parts and surfaces are covered with a thin layer of the product. Run the door once or twice to make sure it's well spread.